About Dr. Leifeste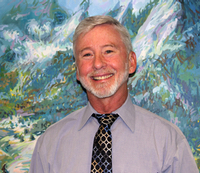 I have practiced general (adult), child, and adolescent psychiatry in Boulder since 1984.
After graduating summa cum laude with a Bachelor of Arts degree in Philosophy from the University of Texas at Austin, my medical training began in Houston at Baylor College of Medicine. After a community medicine internship at the University of Colorado School of Medicine, I continued with a general psychiatric residency, then a two-year subspecialty training in child and adolescent psychiatry, where I was Chief Fellow. I am Board Certified in both General Psychiatry and Child and Adolescent Psychiatry.
I bring an empathic approach to understanding your issues as comprehensively as possible.
After diagnosis and initial treatment optimization, I will support the transition of care to your Primary Care Provider or other appropriate professionals for ongoing treatments as indicated. Together we will consider a wide array of helpful strategies that may or may not include medication. Usually, some form of therapy or coaching is recommended with referral directed and facilitated to achieve the best match for you.