Home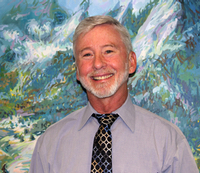 I am a Board Certified Adult, Adolescent, and Child Psychiatrist with a private practice in Boulder, Colorado. I specialize in evaluation, brief treatment, and consultation for clients of all ages. Thus, I can usually see a new person or family within a week or two of your first request.
In-person appointments are available on Fridays at my office in Boulder. Virtual visits are available on Mondays. To schedule a first evaluation or consultation appointment, please call Jessica Koepf at 303-444-3443 x 7 (or email This email address is being protected from spambots. You need JavaScript enabled to view it.).
I draw on my extensive training and over 40 years of experience to work with individuals and families to develop comprehensive treatment plans for healthy growth and change. I enjoy collaborating with other professionals to effectively treat the whole person from biological, psychological, and interpersonal perspectives.
For life-threatening emergencies, call 911 immediately or go to the nearest Emergency Room.
Phone: 303.449.6577
FAX: 844.289.6617
For non-life-threatening emergencies, call Dr. Leifeste at 303.449.6577, leave a message, and then dial Dr. Leifeste's personal cell at 303.909.6100.
To schedule an appointment, call 303.444.3443 ext 7 (Jessica Koepf).
For inquiries directly for Dr. Leifeste, call 303.449.6577.
Office: 350 Broadway, Suite 102, Boulder, CO 80305 (Fridays).
When Dr. Leifeste is out of town, you will be directed to the doctor on call by message at 303-449-6577 or by calling Jessica Koepf.
Hours: Mondays for virtual visits & Fridays for in-person visits. Various weekdays for virtual follow-up appointments.